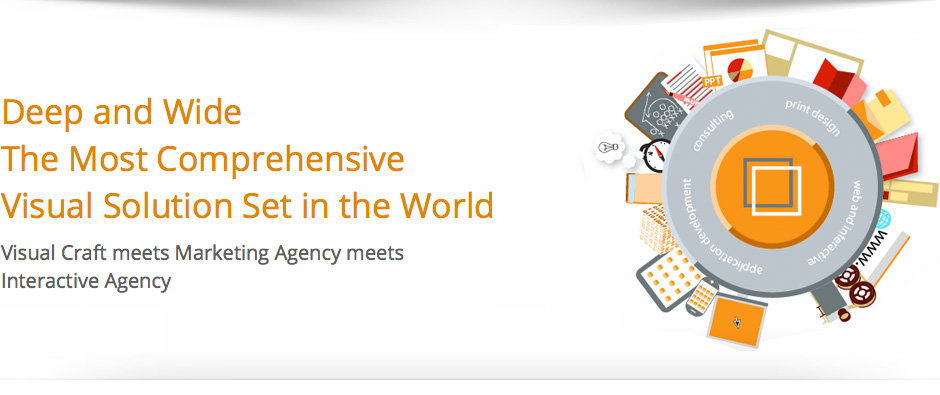 Frame Visual Solutions
The depth and breadth of the Frame Visual Data Solution set is considerable. The core visual craft in the form of flat 2D infographics or a 3D solution pictogram can be extended to an interactive visual demo or an animated value proposition. Then when you add technical features like web programming, portal and application development together with data-driven visualizations, the solution set thickens even further. And finally when you contextualize the visual solutions with the particular needs of the professional function – marketing, sales, research, product development, IT, client communications, HR, training and consulting you get a complete set of solutions that meet every business communication challenge for every business function and application.
And every Frame Visual solution is original to each client's unique business communication problem. We build from scratch.
In order to help you determine what Frame Solution or Integrated Solution Set is right for you, we have sorted them into the following categories (although our client's often blur the lines (and we like when they do).

We do lots and lot and lots of infographics – all custom and all start with data, a narrative outline and a pencil sketch.  Learn more >>

A three-dimensional render of a complex offering or process so each of your decision makers get the point of what you offer and see the value in engaging with you.  Learn more >>

Interactive Solutions Demo's – like the pictogram but enabled with interactive features to amp up the engagement factor.  Learn more >>

"Explainer" Videos on infographic steroids – the corporate elevator pitch with an infographic bent coupled with animation, voiceover, and music so they get what you are all about in 60-90 seconds (and no more).  Learn more >>

A visual-centric approach applied to an integrated go-to-market plan – we can form the strategy and we tactically produce integrated visual tools to service the strategy.  Learn more >>

We can make your complex data and product interface visually intuitive, compelling and actionable. We connect your database to our dynamic visualizations so your audience is moved to action.  Learn more >>